The very latest image uploaded is displayed below. Other recent uploads can be viewed on the
Latest Images
page while popular pictures can seen on the
Most Viewed Images
page.
LATEST TRIPS!!
COSTA RICA - Heredia Province & Osa Peninsula (January / February 2018)
NEW MEXICO, USA -
Bosque del Apache National Wildlife Refuge
- Beautiful Bosque trip by
Natures Images
led by
Chris Gomersall
&
Ellie Rothnie
(November / December 2017)
CAMBODIA - Siem Reap; Angkor Wat & Angkor Thom temples (September 2017)
VIETNAM - Hanoi, Halong Bay, Ninh Binh, Da Lat, Mekong Delta (August / September 2017)
ICELAND - East Fjords (June 2017)
ICELAND -
Flói Bird Reserve
near Selfoss, Jökulsárlón & Lake Mývatn - Subarctic Birdlife trip by
Natures Images
led by
Danny Green
&
Paul Hobson
(June 2017)
THE BIG CAT SANCTUARY
, Smarden, Kent (April 2017)
HELP!!
I've added a page for
unidentified birds
which I've encountered abroad. Let me know via the Contact page or
email
if you can identify the unidentified! Also please help me by correcting any misidentified species or otherwise incorrect information. Many thanks.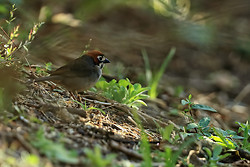 Gallery